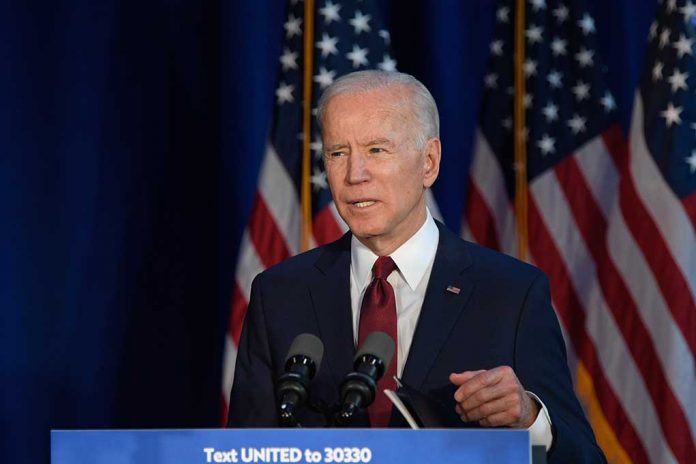 (DailyDig.com) – As Congress looks to pass a $3.5 trillion spending package, it's encountering a few obstacles along the way. They must first convince enough leaders to vote for the bill, a challenging task given that so many Republicans disagree with its price tag. Amid the chaos, a number of progressives recently met with President Joe Biden to suggest spending even more money.
Meeting With the President
On September 22, Democrats from both the House and Senate met with the president in private. Congressional, Bernie Sanders (I-VT) also attended the meeting, speaking as the leading voice for the DNC's more progressive wing. He and a significant number of Democratic leaders want Biden to create unity between progressives and moderates.
President Biden started the event by first meeting with House Speaker Nancy Pelosi (D-CA) and Senate Majority Leader Chuck Schumer (D-NY). He then met with other Democratic leaders shortly afterward.
Passing the Package
Republicans find the massive $3.5 trillion spending bill unappealing, but they aren't alone in that view. A number of moderate-centrist Democrats, such as Senator Joe Manchin (D-WV), also feel the same way about its high costs. Manchin argues the price tag is simply too hefty, and that Democrats should focus on creating a bill inspiring bipartisan support before the end of the year.
Biden's $3.5 trillion plan would overhaul the federal tax and spending in order to allow funding in areas he says are overdue, such as climate change, health care, and family services.
The deadline for the House to vote on the first part of the plan, which was a $1 trillion bill aimed at supporting infrastructure such as roads and water projects, already passed the Senate. Concerns raised from moderate Democrats over the greater $3.5 trillion package are blocking further progression, especially as the bill includes increasing taxes on individuals making more than $400k annually.
Some Democrats see the smaller bill as insufficient; they're refusing to support it unless leaders reconsider the overall bill. They say the two bills must move together in order to win over progressive support.
Under Pressure
The $3.5 trillion spending plan remains a crucial part of Biden's campaign promises and overall agenda. Several Democrats in the Senate and House made the same vow; many now face reelection in the next year. While it's possible Biden won't succeed, some voters will inevitably feel betrayed either way. That's an uncomfortable truth for leaders at a time when the president's approval numbers continue to plummet — Democrats must get this right.
Copyright 2021, DailyDig.com