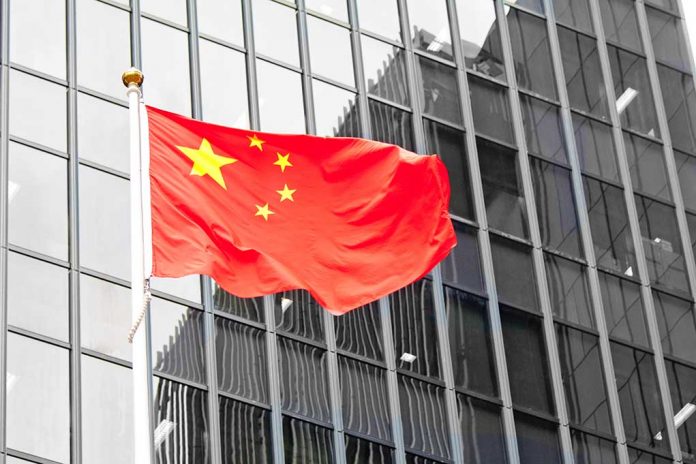 (DailyDig.com) – US-China relations have grown tense over the past several years. It's also incredibly common to hear that certain Chinese companies don't maintain the same strict regulations as businesses on American soil. Unfortunately, that divide is now causing serious problems for investors.
Previous Action
DC lawmakers have been focusing on Chinese companies listed on the US exchange for some time now. They have growing concerns over their compliance, or lack thereof, with the U.S. Public Company Accounting Oversight Board's (PCAOB) regulations.
While the same scrutiny has been in place for nearly a decade now, it ramped up last year when lawmakers delivered an ultimatum to exchange-listed Chinese companies. Their demands were simple: comply with the US audit baseline, or get out.
The US is able to take this action largely thanks to a bill passed by Congress. However, there are other concerns about whether the regulations fail to focus on lack of disclosure.
Taking Further Action
With mounting concerns about Chinese companies ignoring or defying US directives, lawmakers are taking action to fix the problem. As mentioned, the US requires disclosure from public companies to investors of any risks with their business. In light of this, the US Securities and Exchange Commission (SEC) will now have to provide additional disclosure resources.
SEC Commissioner Allison Lee, who was originally appointed by former President Trump in spite of her Democratic leaning, stated that public companies are required to disclose risks involved with their company. She feels Chinese companies may present additional perils to investors, mostly as a result of lackluster regulations and CCP interference.
The commissioner believes investors deserve to know the risks, citing examples recently brought to light.
Senate Banking Committee member Bill Hagerty stated that US regulations must protect American investors against events that burn investors. He also said the PCAOB's audits must be enforced at all times, and noted that investigations played a critical role in ensuring proper disclosure about investment threats.
Perhaps China's cooperation with the US regulations will help the two countries relieve diplomatic pressure. China has been known to disregard regulations before; even now, many companies use slave labor to turn a profit in the country. But US officials made it clear that if Chinese companies wish to be part of the US exchange, they must adhere to the rules set forth by the US — or jeopardize losing their positions on the exchange.
Copyright 2021, DailyDig.com